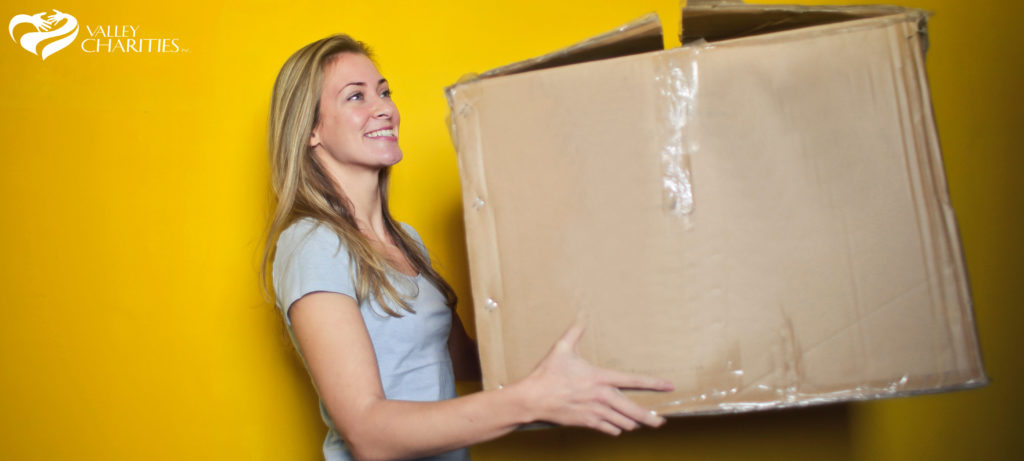 DONATE
Bring in your gently used clothes and housing goods
Valley Charities, Inc. has been serving our Mat-Su community for over 60 years.
Donating your gently used clothing and household items helps even more when you donate with us. Each time you donate your gently used items, it helps to fund vital programs that directly support your neighbors here, in the Mat- Su Valley. Join us in our community effort to keep our beautiful Valley green.
Items to donate can be, but are not limited to:
/ Sofa
/ Love Seat
/ Living Room Furniture
/ Entertainment Center
/ Bedroom Furniture (Excluding Mattress)
/ Dining Furniture
Conditions of Items. Items must be sell-able or we cannot pick them up. When deciding what to donate, select items that are not stained, torn, don't work, etc. Landfill expenses takes funding away from our Medical Equipment Lending and other important programs for our neighbors in the Mat-Su.
If you need assistance in having your items to us, you can schedule a donation pick-up.
Thank you for choosing us to donate your items.
DONATION PICK-UP FORM FOR LARGE ITEMS