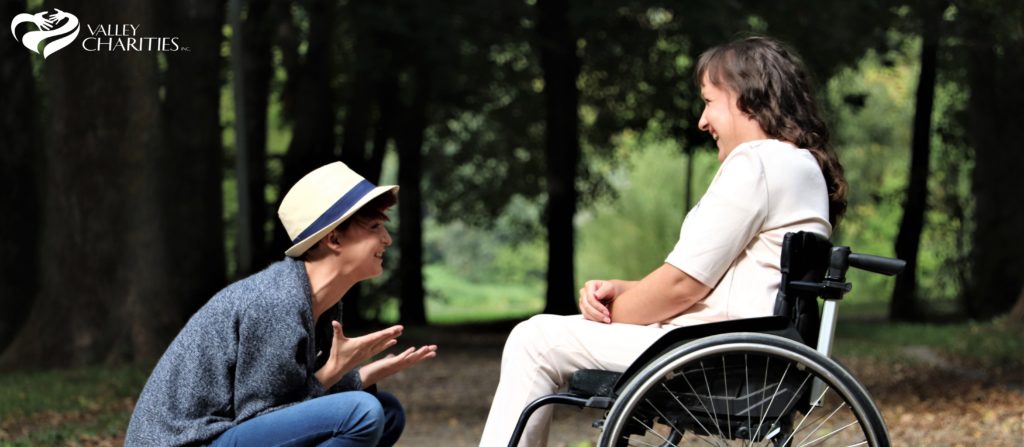 MEDICAL EQUIPMENT LENDING PROGRAM
Helping Mat-Su Valley Residents with health needs
Valley Charities, Inc. and turn-A-leaf Thrift Store staff are delighted to provide medical equipment lending in your time of need.
The program has supported Valley residents for several decades at no cost, and we need your help so that this program can continue to thrive and assist more people in the Valley. We are appreciative of any monetary donation that helps keep this program sustainable.
We are happy to lend out the following medical equipment:
Cane
Crutches
Wheelchair
Walker
Shower Seat
Commode
Knee Walker
Transfer Bench
Other
GUIDELINES:
/ The borrower or user must be a resident of the Mat-Su Valley.
/ The maximum loan time is six months from the original loan date.
/ The medical equipment must not leave the state of Alaska.
/ All medical equipment can be returned within 30 days of the scheduled return date.
/ Return times are Monday to Saturday 10 a.m.-3 p.m.
/ The medical equipment must only be used for its intended purpose.
/ Please return the medical equipment clean after you have used it.
/ Any damage to the medical equipment will be paid by the borrower/user.
/ All loaned medical equipment remains the property of Valley Charities, Inc.
*Borrowers/Users are encouraged to seek the advice of a qualified professional on proper use of all medical equipment.