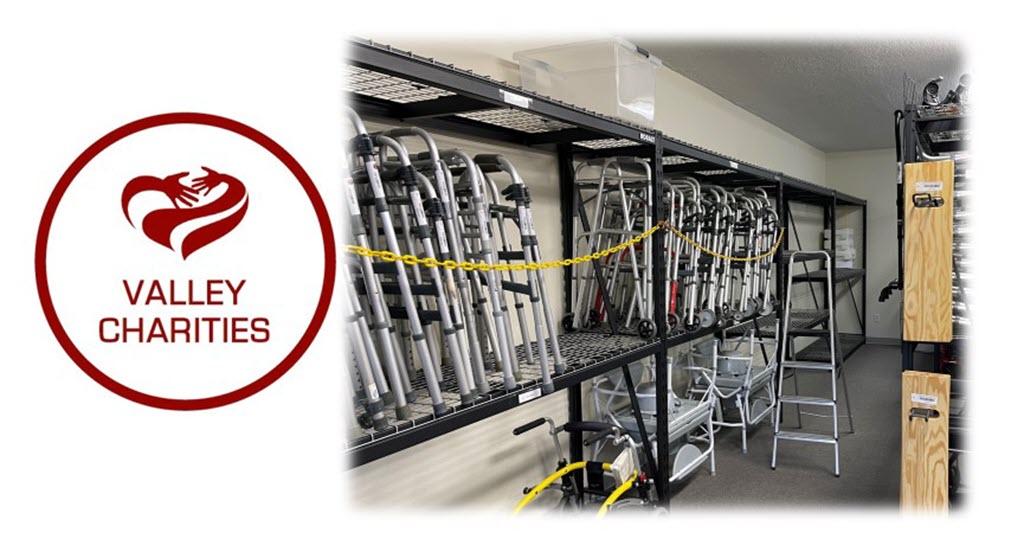 NOW OPEN – New Location
2521 E Mountain Village Drive Suite D-1 ( next to UPS Store)
Hours Beginning March 7th 2023
Tuesday thru Saturday 10am to 4pm / Closed Sunday & Monday
Phone 907-521-1908
Durable Medical Equipment Lending Program
Available to MatSu residents at no cost to the person in need.
Click here to request your equipment
Our Durable Medical Equipment Lending Program has supported Valley Residents since 1956. This is where we got our start helping MatSu residents with their short term recovery needs. Whether you have had an accident, surgery, or other physical needs, we are here to support your recovery. Our equipment is available for you to borrow for a period of six months.
THERE IS NEVER A CHARGE TO THE PERSON WHO NEEDS THE HELP
Our lending program supports MatSu Valley Residents with the following types of durable medical equipment:
We encourage the user/borrower to seek the advice of qualified professionals on the proper use of all durable medical equipment.
Our Care Agreement must be completed at the time of pick-up to borrow our Durable Medical Equipment.
*We can only hold equipment for 24 hours after your request has been confirmed.*